Chelsea Cusack was born in New York, and moved to Colorado in 1996. Beginning at age 6, she trained with David Taylor Dance Theatre, where she performed various roles in The Nutcracker and Rainforest. She also trained and performed with Nicholas Makhateli Ballet (Englewood, CO), Burklyn Dance Academy (Vermont), Lemon Sponge Cake (Boulder, CO), and the State Street Ballet (Santa Barbara, CA). Chelsea attended Denver School of the Arts, and graduated with honors. After graduation, she spent a year training at the Joffrey Ballet in New York City. While there, she also performed with the Urban Ballet Theatre in The Nutcracker. She returned to Denver in 2009, and became a company member at Ballet Ariel for two seasons. Through that time she performed with Kim Robarts as well. She then ventured to Rochester, New York where she apprenticed for a season with the Rochester City Ballet. Chelsea returns to Colorado and is excited to begin a new season with Ballet Ariel.
Ariel Gilliam began her dance training when she was 8 years old at the school of Ballet Ariel. She has also studied at Miller's Dance Studio, Avante-Garde School of Dance, the school of Ballet Nouveau Colorado (now Colorado Conservatory of Dance), Kim Robards Dance, and Classic Dance Academy. Ariel enjoys studying various dance styles including jazz, lyrical, tap, and hip-hop, but her passion is classical ballet and contemporary dance. As a student, she performed lead roles in many classical ballets including the roles of Sugarplum Fairy, Dew Drop Fairy, Snow Queen, and Clara in the Nutcracker, Lilac Fairy in The Sleeping Beauty, and the title role in Cinderella. Ariel apprenticed with Ballet Ariel for one year before being promoted to the company.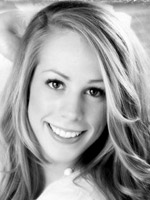 Angela Lisa Fiorini is happy to dance with Ballet Ariel for a second season. Here she has performed Spanish in The Nutcracker, Pas de trois in Paquita, and the Autumn Fairy in Cinderella. Angela spent the 2014/2015 season cofounding Nashville Dance Initiative professional ballet company in TN. Angela spent two seasons with Dance Theatre of Tennessee, performing as Gretel in Hansel & Gretel, Soldier Doll in The Nutcracker, and Cygnets in Swan Lake. She received the Ruth DeYoung Kohler Scholarship for Arts Excellence and attended the College Conservatory of Music at the University of Cincinnati, where she graduated in the spring of 2013 with a BFA in Classical Ballet and a Minor in Communication. While a student at CCM, Angela Lisa had the opportunity to perform professionally with DTT, Dayton Ballet, and Tevlin Ballet. In addition, she spent a season teaching on staff at the Milwaukee Ballet School & Academy. Originally from Wisconsin, Angela Lisa trained on full scholarship with the Milwaukee Ballet Academy after receiving the Schomer Lichtner Award. While training with MB, Angela Lisa performed annually in Michael Pink's The Nutcracker. She has also trained with Atlanta Ballet, and American Ballet Theatre while her earliest training began with Pat Keller, Sue Darrow and Jean Wolfmeyer.
Jennifer Kuhn is originally from the North Bay area of San Francisco. She began her formal training with Marin Ballet, studied with Joffrey Ballet in New York, Richmond Ballet, Ballet West, and Alonzo King's Lines Contemporary Ballet. She attended the University of Utah on scholarship, receiving her Bachelor of Fine Arts degree and Master of Fine Arts degree with a teaching and choreography emphasis. Ms. Kuhn performed with Utah Ballet and completed a teaching assistantship with the renowned University of Utah faculty. Ms. Kuhn has performed with Montgomery Ballet in Alabama, Boulder Ballet, Winifred Harris's One Race Woman, and continues to perform with 7 Dancers, Zikr Dance Ensemble, and Briah Danse. Ms. Kuhn was a principal dancer for ten years with Dawson/Wallace Dance Project, formerly David Taylor Dance Theatre and served as Rehearsal Director and Répétiteur. She has performed numerous leading roles in James Wallace's and David Taylor's contemporary works. This is Ms. Kuhn's third season with Ballet Ariel. Some of her favorite roles include, Clara and Sugar Plum Fairy, Swanhilda, Raymonda, and Cinderella. When Ms. Kuhn is not performing, she enjoys choreographing and teaching ballet technique, especially to the next generation of dancers. Ms. Kuhn is thrilled and honored to be dancing with Ballet Ariel. She gives thanks to the inspiration from positive people and those that partake and share in her journey.
Jessica Mariner is originally from Chicago, IL. She began dancing at an early age and trained at Dmitri Roudnev School of Ballet, Salt Creek Ballet and at the Studio Company of Ballet Chicago. While a student, she was given the opportunity to perform exciting ballets such as Serenade, Concerto Barocco, and Giselle. She then continued her education at the University of Utah, obtaining a B.F.A in Ballet Performance. While at the university, she danced with the performing company Utah Ballet. After graduation, she began her professional career dancing as an apprentice with Ballet Nebraska and then joined Missouri Ballet Theatre as a company artist performing corps de ballet and soloist roles in Nutcracker, Cinderella and new contemporary works. Jessica is very excited to be joining Ballet Ariel this season.
Jose Mario Chicas Chanduvi was born in Montreal, QC and moved to Plattsburgh NY in 1997. Jose has always had a desire to dance. At the age of seven he began training and performing as a dancer with the Langlois Racine Dance School; beginning with tap, jazz and ballroom. In the summer of 2006 he began his training in ballet with the Adirondack Dance Company where he has been in several productions such as The Degas Ballet, Swan Lake, Les Patineurs, Snow White, The Little Mermaid and more. He has also been in The Nutcracker for the North Country Ballet Ensamble dancing roles such as The Nutcracker, Mouse Major, Russian, Chinese and Party Dad. Jose graduated from Plattsburgh High School in the spring of 2009, going on to attend Genesee Community College, where he later became a Choreographer for the Genesee Cheer and Dance teams. Jose was also named Solo National Grand Champion in the U.S finals in Myrtle Beach, SC in the dance category while attending GCC. Jose has also trained at Steps On Broadway in New York City, Royal Dance Theatre in Buffalo NY and has learned more dance styles such Modern, Contemporary and Acro. Jose moved to Colorado this year and is excited to join Ballet Ariel as a company member for his first season.
Jared Mazurek grew up in the small town of Pittsburg, KS where he started his dance training at Midwest Regional Ballet (Joplin, MO). He got a later start in ballet than most, but he has experience in a wide range of dance styles including jazz, musical theatre, ballet, modern, contemporary, and even aerial silks. He received his Bachelor of Fine Arts Degree in Ballet from Friends University along with a Bachelor of Science Degree in Health Science with minors in Chemistry and Biology, graduating Summa Cum Laude in both degrees – all in four years! During his time at Friends, he was lucky enough to perform lead roles in Firebird, The Nutcracker, A Midsummer Night's Dream, Serenade for Strings and countless original ballets by Stan Rogers. He also danced roles set on the ballet department by choreographers such as James Wallace, Dominic Walsh, and Nick Blaylock. He plans on attending Medical School in the near future, but he is very excited to be dancing with Ballet Ariel for his first season.
Keegan O'Brien graduated Summa Cum Laude from Texas A&M University – Corpus Christi with a Bachelor of Science in Kinesiology – Exercise Science. Always looking to increase his experience with different types of exercise, he began taking ballet – and immediately fell in love. In 2010, he started dancing with Corpus Christi Concert Ballet, where he was fortunate enough to be able to perform in the annual Young Tanzsommer festival held in throughout Austria – twice! As a personal trainer and dancer, Keegan developed his own exercise program – BodybuildingBallet – to combine his passions for fitness and dance. Implementing his program, Keegan was awarded first place in novice, and second place in the overall physique categories at the annual MuscleMania Mile High competition.
Melissa Pite began performing at the age of six in Boulder, Colorado where she was a member of Expressions Jazz Dance Company for five years. Melissa began her formal ballet training under Ana Claire Davison, Peter Davison, Rob Kuykendall, and Becky Jancosko at the Boulder Ballet School in 2003, where she resided until she graduated from Boulder High School in 2010. With Boulder Ballet's Second Company (BBII) Melissa performed in numerous productions including The Nutcracker, Cinderella, Marry Poppins, and Pepito. Melissa has also attended several summer ballet training intensives including the Briansky Saratoga Ballet in New York State for three years and the Joffrey Ballet in New York City. After Graduating from Boulder High School, Melissa attended the University of Utah Ballet Department where she trained for two years under Jay Kim, Calvin Kitten, and Maggie Wright-Tesch. She had many performing opportunities including works with Val Caniparoli, and Carol Iwasaki. In 2012, Melissa transferred to Colorado State University where she began training with Jane Slusarski-Harris, Chung-Fu Chang, Carol Roderick, and Judy Bejarano. At Colorado State University, Melissa has enjoyed performing in Swan Lake, Pas de Quatre, The Nutcracker, Etudes, student, faculty, and guest artist performances. In 2015, Melissa graduated from CSU where she studied Dance and Human Nutrition.
Madison Oleson from Denver, CO. I started taking classes at Mattie Springfield's in Park Hill in 1999 and continued there as it changed ownership to Brian Bender's The Dancer's Advantage through high school in 2011. In high school I attended the Pittsburgh Summer Intensive in 2008, ABT Alabama Summer Intensive in 2009, and The Dance Theatre of Tennessee's Summer Intensive in 2011. Then she moved to Nashville to dance with The Dance Theatre of Tennessee for three seasons. This past year she has performed with Park Hill Dance Academy as a guest artist and taught in their academy. This is her second season with Ballet Ariel.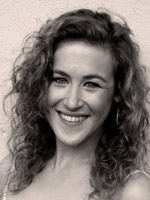 Claire Taylor hails from Durango, Colorado where she began her training under the instruction of Shannon Mitchell-Hyatt, and Lisa Bodwalk. While there, she worked with renowned choreographers Nancy Cranborn, Brian Fisher and Robert Moses. She spent summers training at Ballet West Summer Academy, Atlanta Ballet, and Ballet Austin. After graduating a year early, she went on to train year-round at Ballet West Academy in Salt Lake City. Prior to joining Ballet Ariel, Claire danced as an apprentice with St. Louis Ballet in various roles in The Nutcracker, Serenade, Giselle, Sleeping Beauty, and Gen Horiuchi's More Morra, along with other original works.
Aja Velasquez started studying ballet at 5 years old at Hearts of America Dance Center in Kansas City, Missouri. She began her training as a student with Ballet Ariel at the age of 9, and has studied there since. She has also attended summer programs at American Ballet Theater in Texas and North Carolina, as well as The Kirov Academy of Ballet in Washington D.C. Among her favorite roles she has performed as a student at Ballet Ariel are Fairy Godmother in Cinderella, the bird in Peter and the Wolf, and Clara in the Nutcracker, and most recently in the company production of Coppelia as the Ballerina doll in Act II.
Apprentices
Bonnie Tomson was born and raised in Franktown, Colorado. She started her dance training when she was just three years old with Parker Dance Academy. After high school Bonnie was accepted into the dance division at Colorado State University. She studied under Judy Bejarano, Chung-Fu Chang, Jane Slusarski-Harris, Carol Roderick, and Sayaka Ruggles using the Russian ballet syllabus as well as various styles of modern dance technique including Graham, Horton, and Limon. Bonnie directed and choreographed for CSU's Theatre Division's Kids Do It All Program for four consecutive years. Bonnie received her Bachelor of Arts in Dance and minor in Arts Administration through the LEAP institute in May of 2016. This is her first season as an apprentice for Ballet Ariel.
Amber Harris is 17 years old and was born and raised in Denver, Colorado. Amber began her ballet and modern training at the age of 10 at Ballet Ariel. She has also attended summer intensives at Colorado Ballet and Atlanta Ballet. Amber has appeared in many performances through Ballet Ariel including Cinderella, The Nutcracker, Coppelia, Pas De Quatre, and Peter and the Wolf. Amber is delighted to join Ballet Ariel as an apprentice this season.